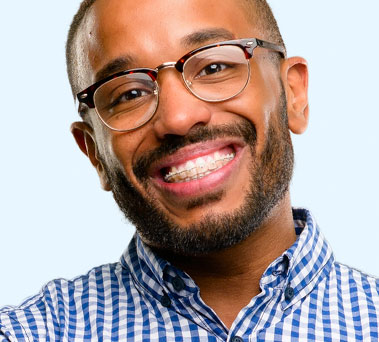 October is National Orthodontic Health Month, and the more than 18,000 members of the American Association of Orthodontists want you to know the importance of a good bite. Correcting a bite problem can do wonders for your health and well-being—and the added benefit of a more attractive smile can do wonders for your self-image and relationships.
Perhaps, though, you're well past your teenage years and think you might be too old to consider having your teeth straightened. Not at all: Even if you're a senior adult, you can still undergo bite correction as long as your overall periodontal health is sound.
But then why go through the effort and expense of orthodontic treatment? Here are 3 top reasons why correcting a poor bite is worth it at any age.
Improve digestion. As we chew during eating, our teeth turn food into digestible bits that our body can easily process for nutrients. Misaligned teeth, though, aren't as efficient at this first step in the digestion process, causing less efficiency at retrieving nutrients along the way. Correcting your bite could therefore improve your digestion and your health.
Prevent dental disease. While you need to brush and floss every day to prevent tooth decay or gum disease, it's a lot easier if your teeth are properly aligned. Crooked teeth are more prone to collect and harbor disease-causing plaque that can "hide†from brushing and flossing. Correcting your bite can make it easier to remove plaque, thereby decreasing your risk of a tooth-destroying infection and gum disease that can contribute to chronic inflammation in the body.
Renew your confidence. While the previous two therapeutic reasons are primary for orthodontic treatment, don't discount the power of an improved smile. Gaining a more attractive smile can boost your confidence in social and business situations—which could change your life. Consider it the added "cherry on top†that accompanies better health and wellness when you correct your bite.
If you're interested in a healthier life and a more attractive smile, see us for a complete orthodontic evaluation. Even if you're an older adult, you may still be a good candidate for bite correction. And you might not even need to wear braces: depending on your condition, we may be able to correct your bite with clear aligners that are nearly invisible to others while you're wearing them.
There are good reasons for improving your bite. The sooner you do, the greater the benefits to your health and confidence.
If you would like more information about orthodontic treatment, please contact us to schedule a consultation. To learn more, read the Dear Doctor magazine articles "Moving Teeth With Orthodontics†and "Orthodontics for the Older Adult.â€