Posts for: June, 2017
By Summit Smile
June 20, 2017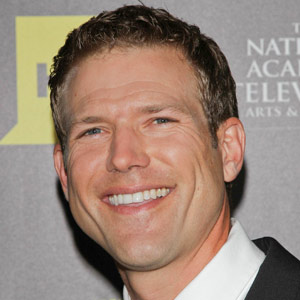 Are bleeding gums something you should be concerned about? Dear Doctor magazine recently posed that question to Dr. Travis Stork, an emergency room physician and host of the syndicated TV show The Doctors. He answered with two questions of his own: "If you started bleeding from your eyeball, would you seek medical attention?" Needless to say, most everyone would. "So," he asked, "why is it that when we bleed all the time when we floss that we think it's no big deal?" As it turns out, that's an excellent question — and one that's often misunderstood.
First of all, let's clarify what we mean by "bleeding all the time." As many as 90 percent of people occasionally experience bleeding gums when they clean their teeth — particularly if they don't do it often, or are just starting a flossing routine. But if your gums bleed regularly when you brush or floss, it almost certainly means there's a problem. Many think bleeding gums is a sign they are brushing too hard; this is possible, but unlikely. It's much more probable that irritated and bleeding gums are a sign of periodontal (gum) disease.
How common is this malady? According to the U.S. Centers for Disease Control, nearly half of all  Americans over age 30 have mild, moderate or severe gum disease — and that number increases to 70.1 percent for those over 65! Periodontal disease can occur when a bacteria-rich biofilm in the mouth (also called plaque) is allowed to build up on tooth and gum surfaces. Plaque causes the gums to become inflamed, as the immune system responds to the bacteria. Eventually, this can cause gum tissue to pull away from the teeth, forming bacteria-filled "pockets" under the gum surface. If left untreated, it can lead to more serious infection, and even tooth loss.
What should you do if your gums bleed regularly when brushing or flossing? The first step is to come in for a thorough examination. In combination with a regular oral exam (and possibly x-rays or other diagnostic tests), a simple (and painless) instrument called a periodontal probe can be used to determine how far any periodontal disease may have progressed. Armed with this information, we can determine the most effective way to fight the battle against gum disease.
Above all, don't wait too long to come in for an exam! As Dr. Stork notes, bleeding gums are "a sign that things aren't quite right." Â If you would like more information about bleeding gums, please contact us or schedule an appointment. You can read more in the Dear Doctor magazine article "Bleeding Gums." You can read the entire interview with Dr. Travis Stork in Dear Doctor magazine.
By Summit Smile
June 05, 2017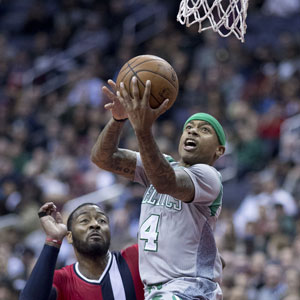 Even after losing a tooth in an on-court collision with an opposing player, Isaiah Thomas didn't slow down. The Boston Celtics point guard completed the play…and the rest of the game. Unfortunately, that wasn't the end of his dental problems — it was just the beginning.
Over the next few days, Thomas had a total of ten hours of oral surgery to treat problems with multiple teeth. He got a temporary bridge, and will receive a permanent one at a later date. He also got fitted for a custom-made mouthguard to prevent re-injury.
We're pleased to see that Thomas is getting appropriate dental treatment. But it's unfortunate that he didn't get the mouthguard sooner; this one piece of inexpensive safety gear could have saved him a lot of pain and trouble. If you think mouthguards are strictly for full-contact sports, Thomas' troubles should make you think again. In fact, according to a 2015 study in the journal Sports Health, the five sports with the highest overall risk of tooth loss are basketball, football, hockey, martial arts, and boxing. Plenty of other also involve the risk of dental injury.
The study also notes that some 5 million teeth are avulsed (knocked out) each year in the U.S. alone. Countless others are loosened, fractured or chipped. What's more, it is estimated that the lifetime cost of treating an avulsed tooth is between $5,000 and $20,000. The cost of a custom-made mouthguard is just a small fraction of that.
Where can you or your child get a custom-made mouthguard? Right here at the dental office! These high-quality items are professionally fabricated from a model of your actual teeth, so they fit much better than an off-the-shelf one ever could. They offer superior protection, durability and comfort — because, after all, no mouthguard can protect you if it's too uncomfortable to wear.
Thomas' season is now over due to a hip injury, but at least he will now have time to rest and get his dental problems taken care of. Let's hope his story will inspire more athletes — both professional and amateur — to prevent similar problems by wearing custom-made mouthguards. Whether you compete on a school team, enjoy a pick-up game after work, or play in the big leagues, a dental injury is one problem that you don't need.
If you have questions about custom-made mouthguards, please contact us or schedule an appointment for a consultation.