Posts for: April, 2018
By Summit Smile
April 20, 2018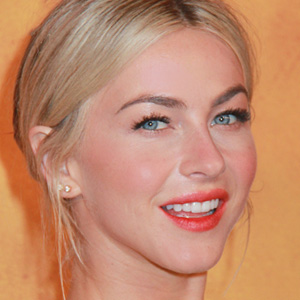 Once upon a time, celebrities tried hard to maintain the appearance of red-carpet glamour at all times. That meant keeping the more mundane aspects of their lives out of the spotlight: things like shopping, walking the dog and having oral surgery, for example.
That was then. Today, you can find plenty of celebs posting pictures from the dentist on social media. Take Julianne Hough, for example: In 2011 and 2013, she tweeted from the dental office. Then, not long ago, she shared a video taken after her wisdom teeth were removed in December 2016. In it, the 28-year-old actress and dancer cracked jokes and sang a loopy rendition of a Christmas carol, her mouth filled with gauze. Clearly, she was feeling relaxed and comfortable!
Lots of us enjoy seeing the human side of celebrities. But as dentists, we're also glad when posts such as these help demystify a procedure that could be scary for some people.
Like having a root canal, the thought of extracting wisdom teeth (also called third molars) makes some folks shudder. Yet this routine procedure is performed more often than any other type of oral surgery. Why? Because wisdom teeth, which usually begin to erupt (emerge from beneath the gums) around age 17-25, have the potential to cause serious problems in the mouth. When these molars lack enough space to fully erupt in their normal positions, they are said to be "impacted."
One potential problem with impacted wisdom teeth is crowding. Many people don't have enough space in the jaw to accommodate another set of molars; when their wisdom teeth come in, other teeth can be damaged. Impacted wisdom teeth may also have an increased potential to cause periodontal disease, bacterial infection, and other issues.
Not all wisdom teeth need to be removed; after a complete examination, including x-rays and/or other diagnostic imaging, a recommendation will be made based on each individual's situation. It may involve continued monitoring of the situation, orthodontics or extraction.
Wisdom tooth extraction is usually done right in the office, often with a type of anesthesia called "conscious sedation."  Here, the patient is able to breathe normally and respond to stimuli (such as verbal directions), but remains free from pain. For people who are especially apprehensive about dental procedures, anti-anxiety mediation may also be given. After the procedure, prescription or over-the-counter pain medication may be used for a few days. If you feel like singing a few bars, as Julianne did, it's up to you.
If you would like more information about wisdom tooth extraction, please call our office to arrange a consultation. You can learn more in the Dear Doctor magazine articles "Wisdom Teeth" and "Removing Wisdom Teeth."
By Summit Smile
April 10, 2018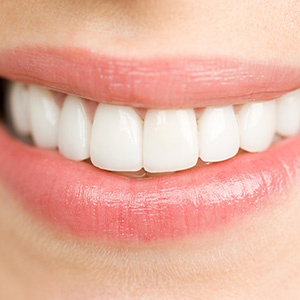 Porcelain veneers are a great way to enhance an unattractive smile. But are they appropriate for teenagers? The answer usually depends on a patient's current development stage and the type of veneer used.
Veneers are thin layers of porcelain bonded to the front of teeth. But even though quite thin, they can appear bulky if we don't first remove some of the tooth's enamel surface. This is irreversible, so the tooth may require a restoration from then on.
This could be a major issue for teens whose permanent teeth are still developing. During this period the tooth's central pulp is relatively large and the dentin layer not fully developed. As a result, the pulp's nerves are often closer to the surface than in an adult tooth. This increases risk of nerve damage during veneer preparation; if nerve damage occurs, the tooth could ultimately require a root canal treatment to save it.
On the other hand, some types of veneers don't require tooth alteration (or only very little) beforehand. These "no-prep" or "minimal prep" veneers are best for certain situations like abnormally small teeth, so we must first determine if using such a veneer would be appropriate for your teen.
In effect, we'll need to weigh these and other factors before determining if veneers are a safe choice for your teen. That being the case, it may be more advisable to consider more conservative cosmetic techniques first. For example, if enamel staining is the main issue, you could consider teeth whitening. Although the often amazing results eventually fade, whitening could still buy some time until the teeth have matured to safely apply veneers.
Slight deformities like chipping can often be corrected by bonding tooth-colored composite material to the tooth. In artistic hands it's even possible to create a full veneer effect with very little if any tooth preparation. How much we can apply, though, depends on tooth size, and it won't be as durable as a porcelain veneer.
With that said, veneers could be the right solution to enhance your teen's smile. But, we'll need to carefully consider their dental situation to ensure their new smile remains a healthy one.
If you would like more information on cosmetic solutions for smile appearance problems, please contact us or schedule an appointment for a consultation.