Posts for: February, 2020
By Summit Smile
February 19, 2020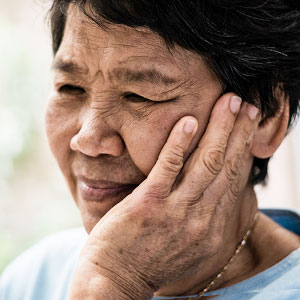 Do you know the top cause for adult tooth loss? If you guessed tooth decay, you're close—but not quite. The same goes if you said accidents or teeth grinding. It's actually periodontal (gum) disease, a bacterial gum infection that affects half of American adults.
What's worse, losing teeth could be just the beginning of your health woes. Several studies show uncontrolled gum disease could cause problems in the rest of the body. That's why we're promoting February as Gum Disease Awareness Month, to call attention to this potentially devastating oral disease—and what you can do about it.
Gum disease usually starts with a thin film of food particles and bacteria called dental plaque. As it builds up on tooth surfaces, bacteria multiply and lead to an infection that can spread below the gum line, weakening the gums' attachment to the teeth.
Beyond tooth loss, though, gum disease could affect the rest of the body. Oral bacteria, for instance, can travel through the bloodstream and potentially cause disease in other parts of the body. More often, though, researchers now believe that the chronic inflammation associated with gum disease can aggravate inflammation related to other conditions like cardiovascular disease (CVD), diabetes or arthritis. Likewise, inflammatory conditions can worsen symptoms of gum disease and make it harder to treat.
The good news, though, is that reducing the inflammation of gum disease through treatment could help ease inflammation throughout the body. That's why it's important to see us as soon as possible if you notice gum problems like swelling, redness or bleeding. The sooner you're diagnosed and we begin treatment, the less an impact gum disease could have on both your mouth and the rest of your body.
Similarly, managing other inflammatory conditions could make it easier to reduce symptoms of gum disease. You can often control the inflammation associated with these other diseases through medical treatment and medication, exercise and healthy eating practices.
You'll also benefit both your oral and general health by taking steps to prevent gum disease before it happens. Prevention starts with a daily practice of brushing and flossing to remove dental plaque. You should follow this with professional dental cleanings and checkups every six months (sometimes more often, if advised).
Gum disease can damage your teeth and gums, and more. But dedicated dental care and treatment could help you regain your dental health and promote wellness throughout your body.
If you would like more information about preventing and treating gum disease, please contact us or schedule a consultation. To learn more, read the Dear Doctor magazine article "Good Oral Health Leads to Better Health Overall."
By Summit Smile
February 09, 2020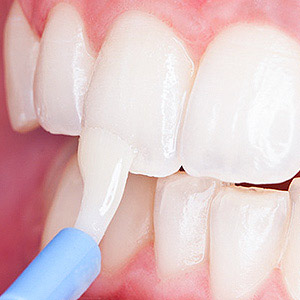 Keeping your child's teeth and gums healthy may sometimes seem like "one step forward, two steps back." You do all the right things like daily brushing and flossing, and keeping sugar consumption to a minimum. But they're still getting too many cavities.
We can add something else to what you're already doing to decrease their cavity rate: apply a concentrated fluoride mixture (stronger than what's found in toothpaste or drinking water) directly to their teeth. Studies have shown that topical fluoride is effective at reducing the risk of new cavities in children at high risk for decay, and may even reverse early decay.
Topical fluoride can be applied as a gel, foam or varnish. The particular method used depends on factors like the child's age or the preference of the dentist. But any of the three methods can deliver a short-term, high dose of fluoride to the teeth.
As a result, the burst of fluoride strengthens tooth enamel against decay, with plenty of evidence of its effectiveness. As such, the American Dental Association recommends periodic topical fluoride applications for children older than 6, and especially those that appear to be at higher risk for decay.
You might, however, be concerned about the long-term health effects of these stronger concentrations of fluoride. Again, research indicates that the only long-term hazard associated with too much fluoride is a condition called fluorosis, which produces heavy tooth staining. Fluorosis, though, is more of an appearance issue and doesn't harm the tooth itself. And it can be avoided in the case of topical fluoride by performing the procedure correctly and conservatively.
There's also a short-term risk of a reaction to the fluoride mixture if the child swallows too much during the procedure, which could cause stomach upset and pain, vomiting or headaches. We can avoid this by using precautions like dental dams and other isolation methods to prevent the child from ingesting it.
Using proper precautions and procedures, topical fluoride is a safe and effective way to give your child added protection against decay. Avoiding this destructive disease can help ensure they'll enjoy good dental health for the rest of their lives.
If you would like more information on keeping your child's teeth and gums healthy, please contact us or schedule an appointment for a consultation. You can also learn more about this topic by reading the Dear Doctor magazine article "Fluoride Gels Reduce Decay."