Posts for tag: periodontal disease
By Summit Smile
October 26, 2017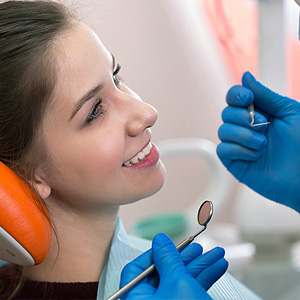 After treating you for periodontal (gum) disease for some time, we may suggest you see a periodontist, a specialist in gum conditions and diseases. There are a number of reasons for a referral, including the specific type of gum disease you may have developed.
Here are 4 more reasons why seeing a periodontist might be advantageous at this stage in your dental care.
Advanced treatment. All dentists are skilled in basic treatment procedures for gum disease, particularly removing plaque and calculus (hardened plaque deposits) that cause and sustain infections. But if your disease has advanced deeper below the gum line and has resulted in infection-filled void pockets between teeth and gums or in gum recession (the tissues shrinking back from the teeth), you may need more advanced techniques and equipment provided by a periodontist.
Advanced Cleanings. Regular, twice-a-year office cleanings are part of every dental care program. But depending on the severity of your gum disease (and your own hygiene efforts) you may need more frequent and advanced cleanings to keep recurring infections at bay. A periodontist can provide this, as well as help you develop a daily hygiene plan that meets your needs.
Your general health. There are a number of systemic conditions like diabetes, cardiovascular disease or pregnancy that can affect gum health. Many of these issues are tied to tissue inflammation, a major component of chronic gum disease, as well as slower tissue healing. As specialists in the gums and their relationship with the rest of the body, a periodontist can develop a treatment approach that coordinates with these other health issues.
Future restoration preparation. One of our treatment goals with gum disease is to try to prolong the life of natural teeth for as long as possible. In reality, though, some or all of your teeth may have a shortened life expectancy. If a comprehensive dental restoration is in your future, a periodontist can help prepare your gums for the inevitable. They may also be able to repair or restore gum tissues that enhance the appearance of a restoration to create a more attractive smile.
If you would like more information on advanced treatment for periodontal disease, please contact us or schedule an appointment for a consultation. You can also learn more about this topic by reading the Dear Doctor magazine article "Referral to a Dental Specialist."
By Summit Smile
April 13, 2017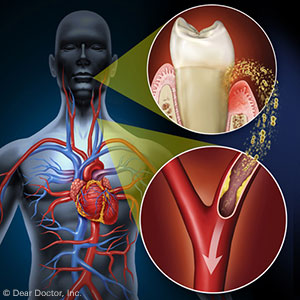 If you have periodontal (gum) disease, it's important for you to know its effects aren't limited to your mouth. A number of studies demonstrate gum disease can affect the rest of your body — and what may be going on elsewhere could likewise stimulate gum disease.
Here are 3 diseases or conditions that seem to share a link with gum disease.
Diabetes. This chronic disease results from the body's inability to interact properly with insulin, the hormone necessary for turning glucose (sugar) into energy, or producing enough of it. There's clear evidence that having diabetes increases your risk of gum disease and vice-versa. If you have diabetes, it's important that you keep it under control for your gum's sake as much as for your overall health.
Cardiovascular disease. Like diabetes, this group of heart and blood vessel diseases has a related characteristic with gum disease: inflammation. This natural function of the immune system limits tissue damage caused by disease or injury. But in both CVD and gum disease, inflammation can become chronic and itself cause damage. Further, some types of bacteria associated with gum disease can contribute to a higher risk of CVD. Minimizing gum disease occurrence with good oral hygiene could positively impact your risk of CVD.
Pregnancy. While certainly not a disease, pregnancy does trigger hormonal changes in the mother that in turn could elevate her risk of gum disease, particularly pregnancy gingivitis. Not only does this pose problems for the mother's teeth and gums, some studies connect gum disease to the increased possibility of early, pre-term birth. A sharper focus on dental care during pregnancy not only benefits the mother but may also be important for the health of the baby.
These aren't the only conditions that can be affected by gum disease: others like osteoporosis, respiratory disease or rheumatoid arthritis also share links with the disease. If you have any systemic condition like these, it pays to be extra vigilant in preventing and treating gum disease.
If you would like more information on periodontal (gum) disease, please contact us or schedule an appointment for a consultation. You can also learn more about this topic by reading the Dear Doctor magazine article "Good Oral Health Leads to Better Health Overall."
By Summit Smile
January 20, 2017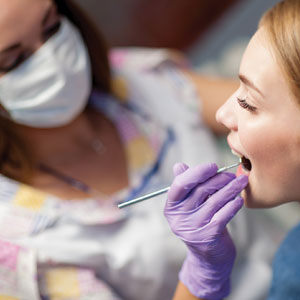 If you've undergone treatment for periodontal (gum) disease, you know how involved it can be. After several sessions of plaque and calculus (hardened plaque deposits) removal, your swollen, red gums finally begin to regain their healthy pink color.
But with gum disease, the battle may be over but not necessarily the war. If we don't remain vigilant, there's a high chance you'll experience a re-infection.
That's why periodontal maintenance (PM) is so important for gum disease patients after treatment. Plaque, the thin film of bacteria and food particles responsible for the infection, can grow again on your tooth surfaces as it did before. You'll have to practice diligent, daily brushing and flossing to curb that development.
But it's also important to keep up regular dental visits for advanced cleaning to remove hard to reach plaque and calculus. For most people that's usually twice a year, but for gum disease patients it could be up to four times a year, especially just after treatment. And there's more to these visits than cleaning.
Since our goal is to reduce the chances of re-infection as much as possible, we'll thoroughly examine your teeth, gums and any implants for signs of disease (we'll also include an oral cancer screening). We want to assess the health of your teeth and gums and to see how well you're doing hygiene-wise with plaque control.
If we find signs of gum disease, we'll discuss this with you and schedule a new round of treatment. The sooner we initiate treatment, the better your outcome. In some cases, we may perform procedures that make it easier to access and clean areas where plaque tends to build up.
Overall, we want to prevent the occurrence of any future disease and treat it as soon as possible if it re-occurs. Keeping up diligent PM will help ensure your gums continue to stay healthy.
If you would like more information on after care following periodontal (gum) disease, please contact us or schedule an appointment for a consultation.