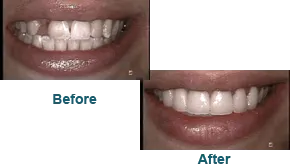 Case One
This patient left the day after we bonded her beautiful porcelain restorations for Hollywood, California to attend an exclusive professional acting academy... WOW!!! she truly has a "Hollywood" smile!
---
Case Two
This Extreme Smile Makeover required only one tooth extraction and no root canals! Wow, what a difference!!!
---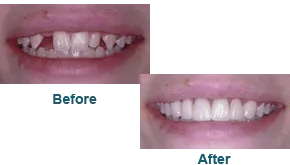 Case Three
A porcelain bridge and porcelain veneers gave this patient a new outlook on life!
---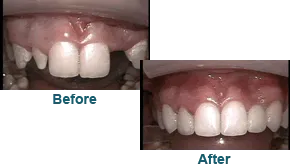 Case Four
Up-close our results are remarkable! Porcelain restorations and tooth whitening provided this beautiful, natural appearance.
---